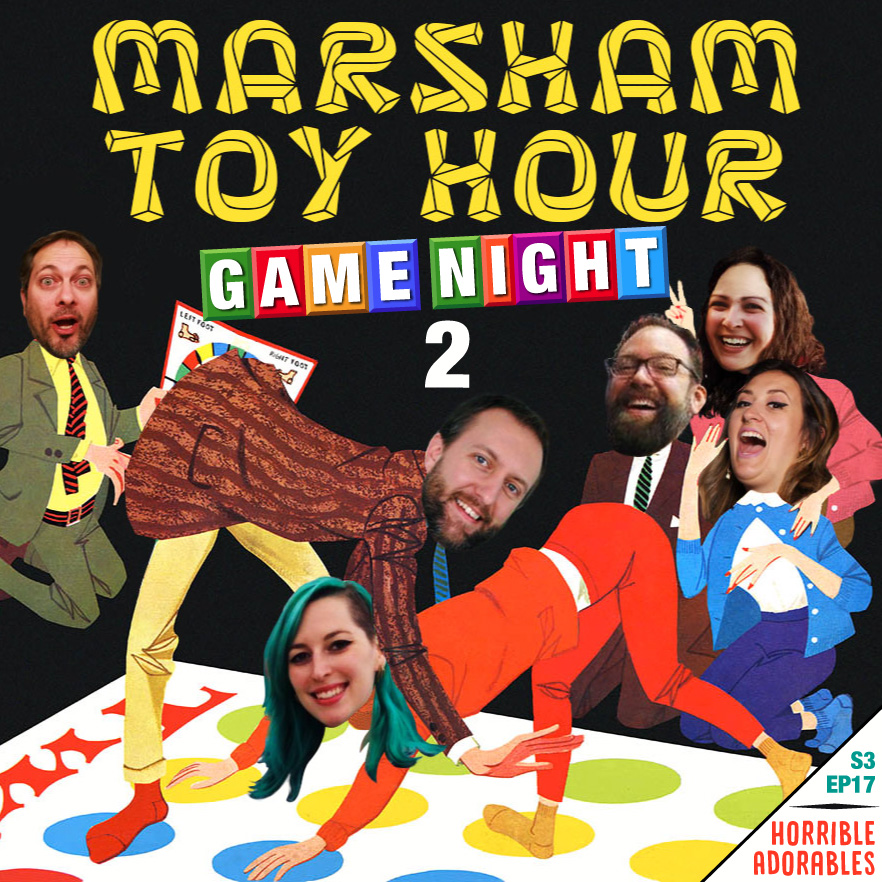 It's a full house this week! Gary, George, and Theresa are joined by Jess and Horrible Adorables for a laughter filled second edition of game night! We kick off the episode with some sneak peeks, get reacquainted with Horrible Adorables, and then spring into a fun night of games - "Which is the Toy?", "Toy Gabs", and "Toy Synonyms". 
See you all at Five Points!
Links:
DTA prediction pool
Planet sound pins/videos
Croconana
Horrible Adorabale 5" dunnies
Dikku-san blind box series
Trash bag bunch toys KS
Bac bac mini 04 - cookie
Ko-re Kor-re five pts goodies
Toy Gabs clues:
1:  Kidder; Hobo Hot!
2:  That Tyke, Ron Nickel!
3:  Thin Bulls; Tom Pillow
4:  Mars: Champed Hoy! are
5:  Spain - Keys tow oaks
6:  Stray Hinge: Arf Actor Rye! (Stores)
7:  Gear, Rye, Resins, Key
8:  The Reed Dear; Etch Row
9:  Tile Lint Ahoy! hex bow
10: Burr! Ion broth; hear four duh (People)
11: Maple last: Tick cart
12: Cent He; Echo Come Mack on!
13: Sit Teak! Ripped did done. Knees Eeries…
14: Vine; You'll our test. God jaw! (Toys)
15: Dante Dad; Hub Grads-Sir
16: Tease; Sigh Nerd. Hoy! Uh, Warts
17: Syria slice; Ill EEK aye!