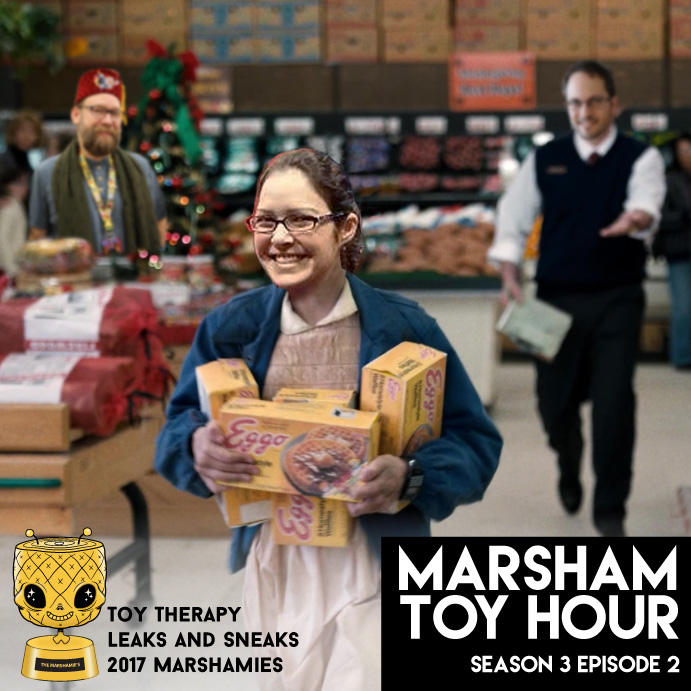 ***Warning - We apologize for this one. It gets pretty dirty birdy, so ear muffs for the kids.***  This week, Theresa has a toy therapy session with Gary and George. Leaks and Sneak peeks are shared and the gang presents the first ever (and probably the last) Marshamie Awards. Again, we apologize. 
For a VISUAL AID of the Marshamie winners, visit http://www.thetoychronicle.com/news/the-2017-marshamies-winners-announced-on-marsham-toy-hour-s3-e2/
LEAKS AND SNEAKS
If you would like to contact Dear Marsham, please email us at marshamtoyhour at gmail dot com or call and leave a message at 480 420 9823.
Outro music (Summer Smiles) by Henry Homesweet